Hello semuanya
mungkin malem minggu gini ada yg pgn cari anime bagus sekaligus ost anime?
mungkin ada yang tau tentang anime "Sekai No Seikishi Monogatari" ?
berikut saya kasih vidio musik openingnya buat di denger sendiri kali aja berminat download bagi yang lagi pengen cari ost anime bagus
Jalan cerita anime ini bagus karena memiliki 13 EP yang durasi per EP nya berkisar 45 Menit


Lagu Ost nya cukup enak di denger gan
jika kalian berminat download bisa langsung download disini
Detail Animenya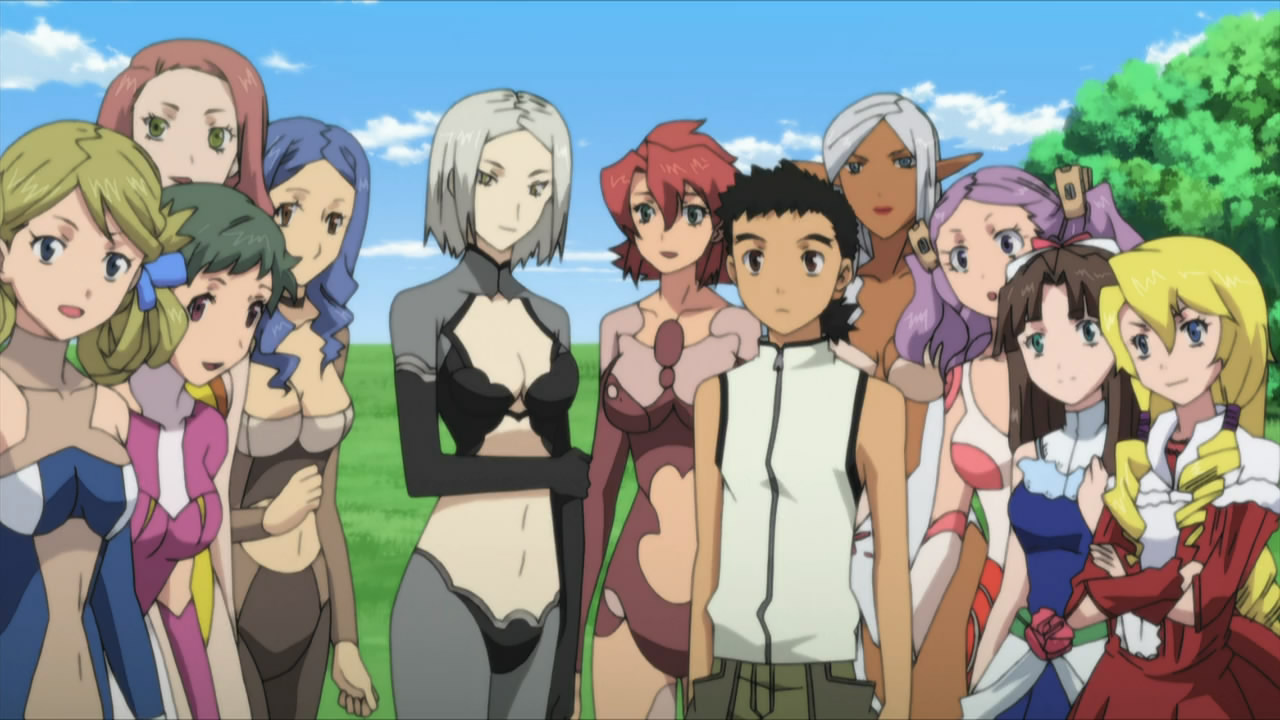 Kenshi—half-brother of intergalactic hero Tenchi Masaki—has been summoned to the mysterious world of Geminar, and his only hope of returning to Earth is piloting a bio-mechanical weapon in a shocking assassination attempt! When the mission fails and Kenshi is captured, he discovers he's been lied to by the very culprits who transported him to this strange new world. Luckily, Princess Lashara kindly welcomes Kenshi and invites him to live amongst her followers. Now, caught up in a political whirlwind—and hotly pursued by Geminar's female population—Kenshi must find a way to get home while civil war erupts all around him!
(Anime ini menceritakan tentang kenshi manusia yang memiliki misi untuk membunuh tuan putri namun ia gagal menjalankannya dan dia akhirnya di selamatkan oleh tuan putri tersebut dan menjadi pelayan sekaligus bodyguard pribadinya,kenshi pun menjalani hidupnya sebagai pengawal tuan putri dan bersekolah di sekolah bangsawan,jalan cerita anime ini lumayan bagus dan filmnya tergolong lucu dan ada romance nya,pastinya untuk 18+ soalnya ada adegan hot nya gan,semi cuma ya seru aja)
Episodes: 13 Full
Status: Finished Airing
Aired: Mar 20, 2009 to Mar 19, 2010
Duration: 45 min. per episode
Created : Qirin
Recomend niih buat di tonton….
btw yang mau donwload lagu OP nya enak lohh
Sekai No Seikishi Monogatari Oav Op – seira kagami – follow me Feat Sound Around MP3